Storyline
In an innocent heartland city, five are shot dead by an expert sniper. The police quickly identify and arrest the culprit, and build a slam-dunk case. But the accused man claims he's innocent and says "Get Jack Reacher." Reacher himself sees the news report and turns up in the city. The defense is immensely relieved, but Reacher has come to bury the guy. Shocked at the accused's request, Reacher sets out to confirm for himself the absolute certainty of the man's guilt, but comes up with more than he bargained for.
Review
Introducing a new icon of the action genre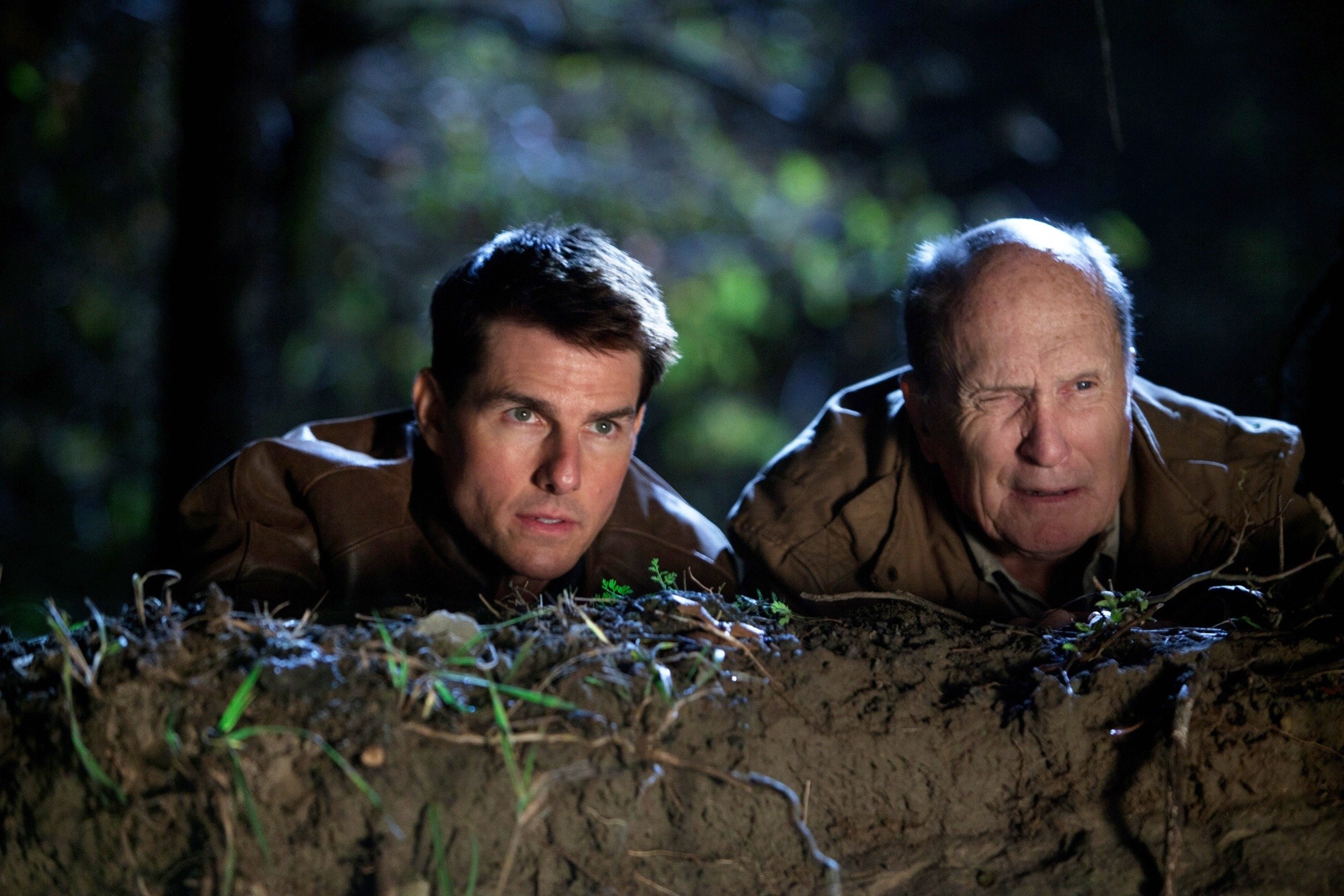 I'd never read any of the Lee Child 'Jack Reacher' novels so I went in with no particular expectations about the portrayal of this character. But this film can certainly live up to ANY expectations thriller fans might have had of it, in my opinion!
Having seen Tom Cruise as the flamboyant, charming and somewhat Boy Scout-ish Ethan Hunt in the past, its refreshing to see him as someone almost as ruthless and taciturn as Jason Bourne or Daniel Craig's rendition of James Bond. Jack Reacher's appeal doesn't lie in the fact that he's a 'larger than life' figure, or the world's biggest bada##...it lies in the fact that he's a normal, perfectly relatable and very realistic human being, albeit a trained and skilled soldier and detective.
Rosamund Pike does a great job as the lawyer, Helen-a far cry from glamorous 'Bond girls' (one of whom Pike herself has portrayed), and Lara Croft styled action heroines who normally populate the action film genre. Instead she's a three dimensional character with her own doubts, anxieties, convictions and flaws.
One of the great things about this movie is how, without wavering from its narrative, it does highlight several significant real-world issues; ranging from the political debates over gun control, to legal representation for terrorists, to the politics surrounding the actions of military personnel overseas, to the corrupt political-industrial nexus...without necessarily taking sides or trying to come across as being preachy of moralistic.
To sum it up, Jack Reacher is virtually a 'slice of life' piece...albeit, a very dark and grimy slice of life.
Watch The Trailer
Cast
| | | | |
| --- | --- | --- | --- |
| | Tom Cruise | ... | |
| | Rosamund Pike | ... | |
| | Richard Jenkins | ... | |
| | David Oyelowo | ... | |
| | Werner Herzog | ... | |
| | Jai Courtney | ... | Charlie |
| | Vladimir Sizov | ... | Vlad |
| | Joseph Sikora | ... | Barr |
| | Michael Raymond-James | ... | Linsky |
| | Alexia Fast | ... | Sandy |
| | Josh Helman | ... | Jeb |
| | Robert Duvall | ... | |
| | James Martin Kelly | ... | Rob Farrior |
| | Dylan Kussman | ... | Gary |
| | Denver Milord | ... | Punk |